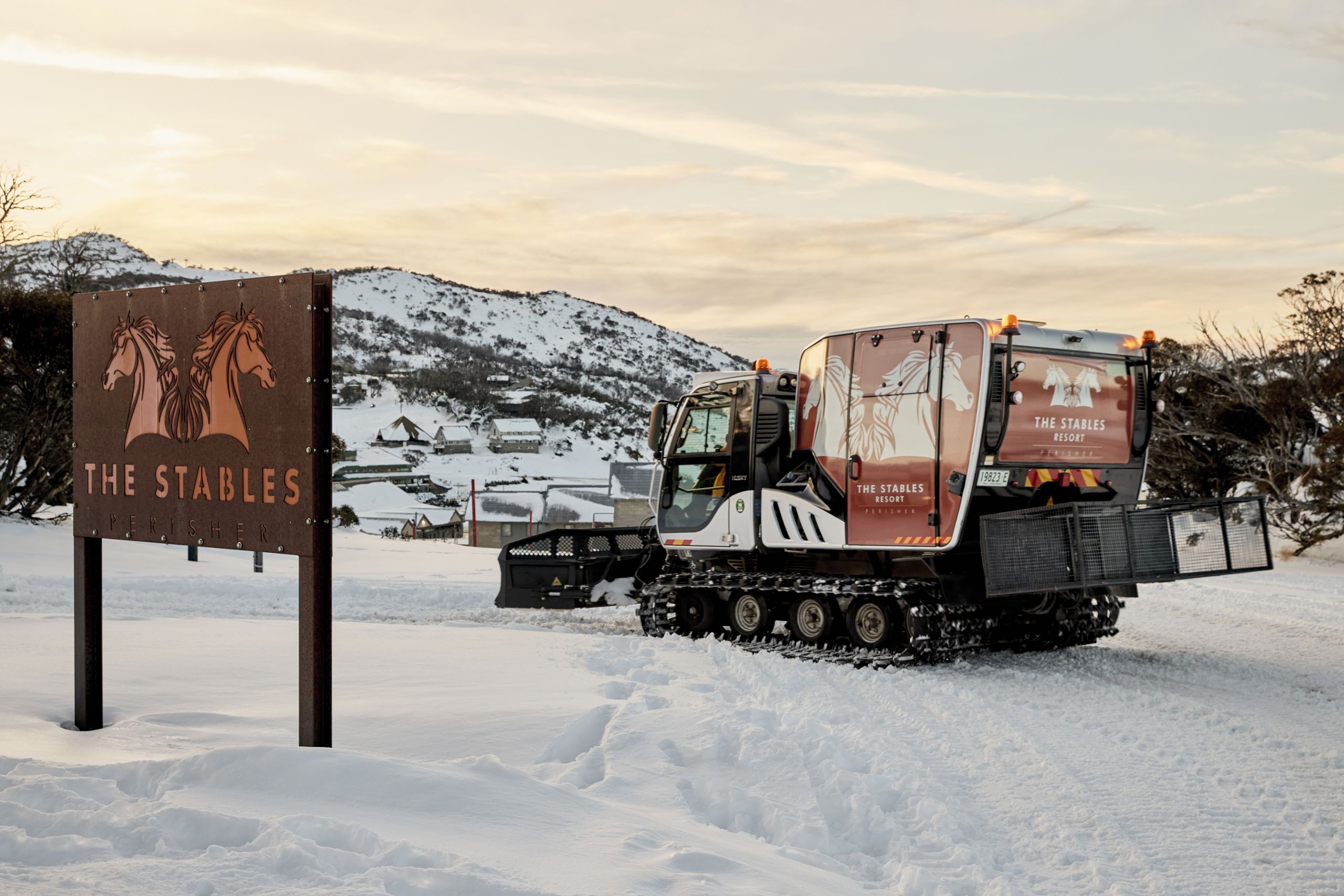 EXPLORE GETTING HERE
How to get to Perisher
The Stables Resort Perisher is located in Perisher Valley which is a 30 minute drive up Kosciuszko Road from Jindabyne to Perisher Valley. We are approximately 280m to the Perisher Ski Tube Terminal and 400m to the Perisher Centre / Village 8 Chairlift. Getting from The Stables Resort to the village eight is about a 5 min walk, even less if you ski down.
Parking
The National Parks & Wildlife Service DO NOT permit overnight parking in Perisher Valley in the winter months.
Parking is available at the free and secure car park at the Bullocks Flat Skitube Terminal on the Alpine Way (the road to Thredbo), however, you will need to pay for a return Ski Tube transfer to Perisher Valley.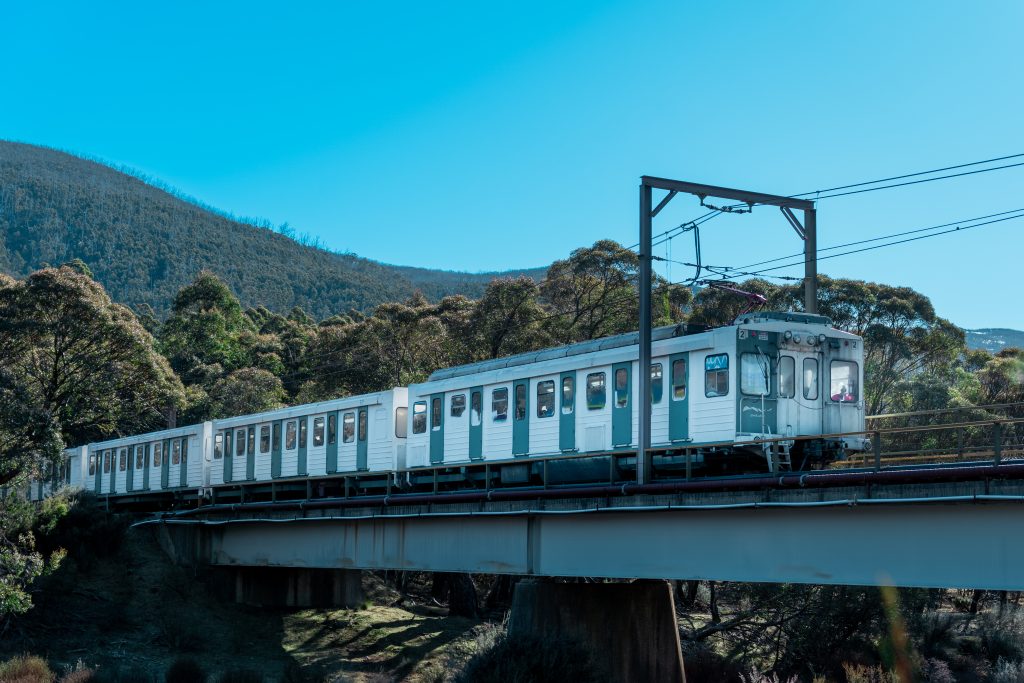 The Skitube Train
The Skitube is a convenient and enjoyable train journey that transfers you to the heart of Perisher Valley and then onto Blue Cow. Frequent train services run during the winter months and travel between Perisher and Blue Cow is free with any valid lift ticket.
Please check the Perisher Website for the Skitube timetable.
Oversnow Transfers
We offer Complimentary Oversnow transfers between Perisher Skitube Terminal and The Stables Resort on from 8am until the lasts scheduled skitube on Wednesdays, Fridays and Sundays.
Check-in time is 4 pm, choose to arrive earlier you can store your luggage with us for the day and hit the slopes.

Departure day transfers from The Stables Resort are available from 8 am. Check-out is strictly by 10:00 am – If you'd like to get another ski day in on your check out day we can store your luggage for the day.
Please call Reception on 0434 555 099 for a check in transfer pick up.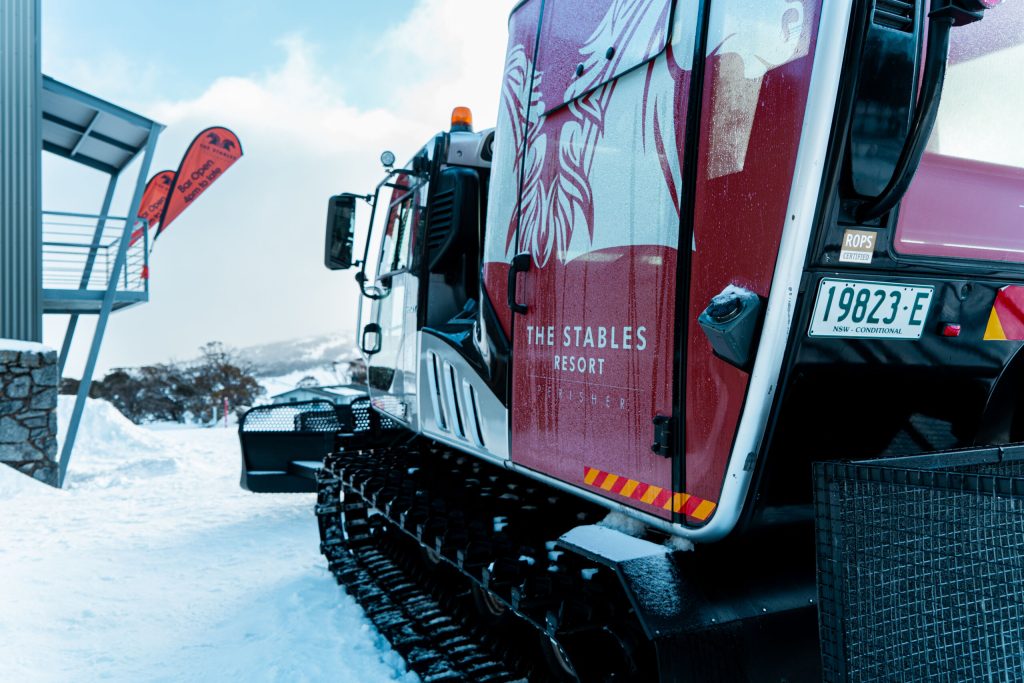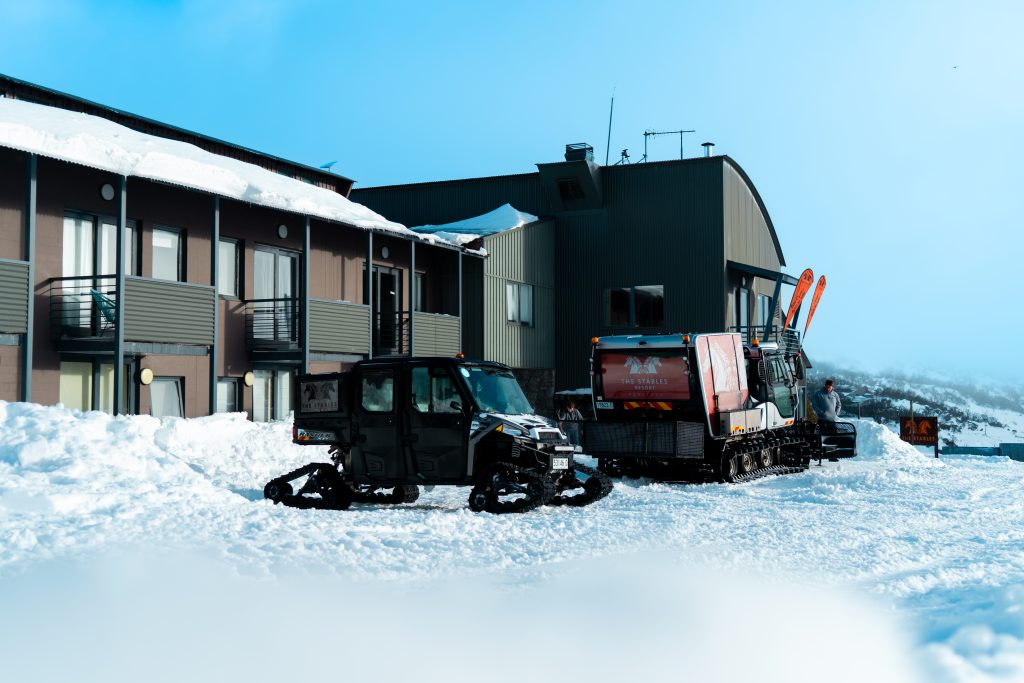 Daily Skier Transfers
A complimentary daily skier transfer runs the following times:
Morning Shuttle: 8am – 10am
Lunchtime Shuttle: 12pm – 1pm (On demand only)
Afternoon Shuttle: 3pm – 5pm
Please call Reception on 0434 555 099 for lunchtime transfer.
Other Oversnow Transport Options
Outside complimentary Oversnow hours
For oversnow transfers outside complimentary hours please use 4site Transport from the Skitube Terminal at your own expense.
Phone: 02 6412 2244