EMBRACE THE EXTRAORDINARY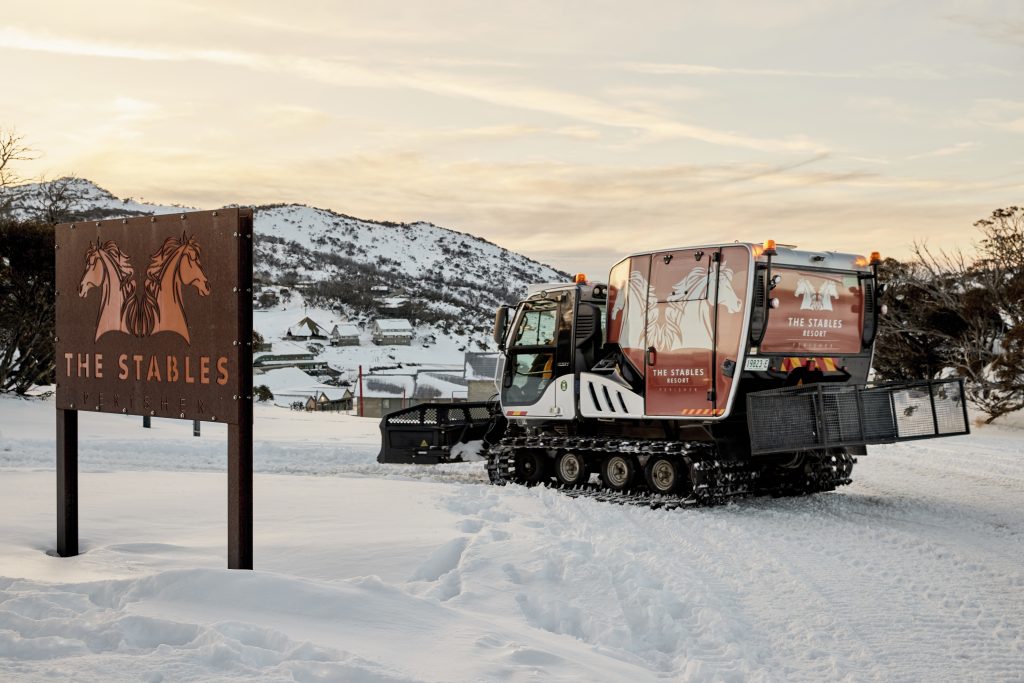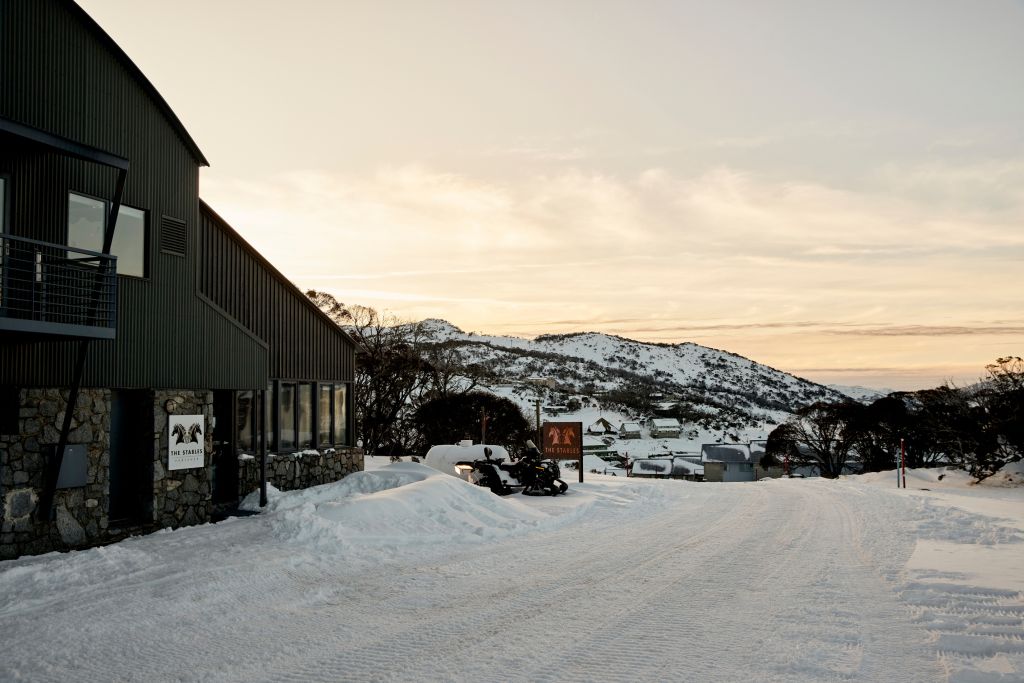 Discover Australia's Premium On Snow Accommodation in the Snowy Mountains' Perisher Valley
At The Stables Resort Perisher, our primary goal is to offer you a contemporary, luxury accommodation for your snow holiday escapades. Each of our 33 apartments is thoughtfully designed to cater to your comfort and convenience. After a day filled with the thrill of skiing or snowboarding, retreat to the welcoming embrace of your spacious apartment. Sink into sumptuous furnishings and relish the intimate ambiance as you share stories of your alpine adventures
FEATURED PROPERTIES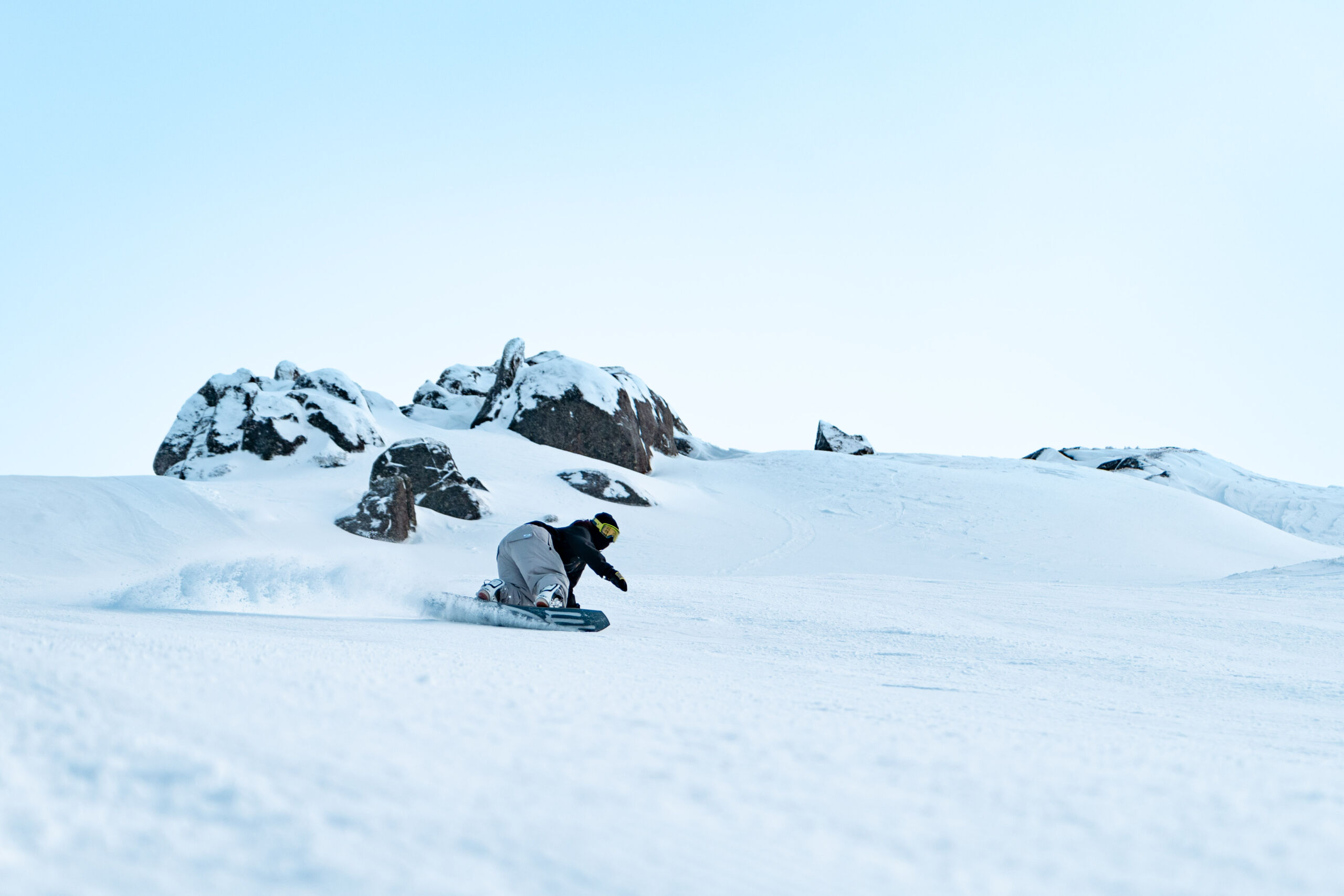 We are close to the ski fields
A stay at The Stables Resort means you're guaranteed to be on Front Valley in as little as 2 minutes. Clip on your skis (or snowboard) as you leave the resort, cruise down the hill to the footbridge, and in just a few steps you'll be ready for first lifts.
If you have a young family, no problem! we offer a skier drop off to the same location between 8am to 10am, daily.
Looking for more trails and terrain? Head to Blue Cow on the Skitube or catch a bus from the skitube terminal to Smiggins Hole.
And don't forget to meet us at the Perisher Footbridge between 3pm and 5pm daily for a lift back to the resort or, to make sure you've really earned that first spiced mulled wine of the evening, walk back up in just 10 minutes.
Getting Here & Oversnow Transfers
With complimentary oversnow transfers until the last scheduled skitube on all arrival and departure days (Wednesday, Fridays, and Sundays), getting to and from your winter wonderland has never been more convenient.
Simply park your car at Bullocks Flat, take a 15-minute Skitube trip up to Perisher, and let us take care of the rest!
And after a big day on the slopes, just meet us between 3pm and 5pm at the Perisher Footbridge and we'll chauffeur you back to The Stables Resort on one of our scheduled Hagglund shuttles.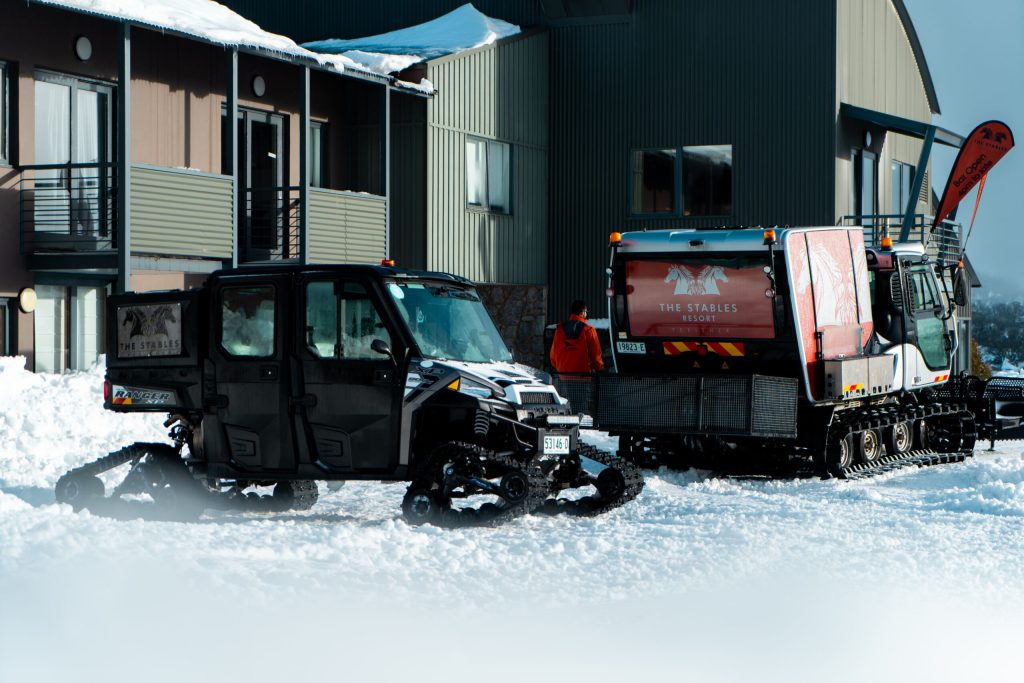 The Stallions Restaurant and Bar
This winter, come check out The Stallions Restaurant & Bar, with delicious housemade food crafted to create a unique experience. In addition to refreshing drinks and a fun atmosphere, you won't want to leave.
In-room dining from our Burgers and Pizza Menu is also be available to our in house guests, so there's no need to leave your room while you unwind after a day ont he slopes.