Thrill-Seekers Rejoice! Discover Perisher's Top Heart-Pumping Runs.
Introduction
If you thought Perisher was all about gentle slopes and leisurely glides, prepare to be pleasantly surprised. Beyond the majority of intermediate terrain lies a realm of heart-pumping adventures that will leave you with an insatiable appetite for adrenaline. Australia's grandest resort has a few hidden gems up its sleeve, boasting some of the most challenging runs in the country – including not one, but two double black runs!
Are you ready to conquer the slopes and earn some well-deserved bragging rights during your stay at The Stables Resort? Let us be your guides to the exhilarating side of Perisher. Whether you're an avid skier or a daring snowboarder, we've got just the right dose of thrill to get your heart racing and your spirit soaring. So buckle up, and get ready to embark on a gravity-defying journey like no other!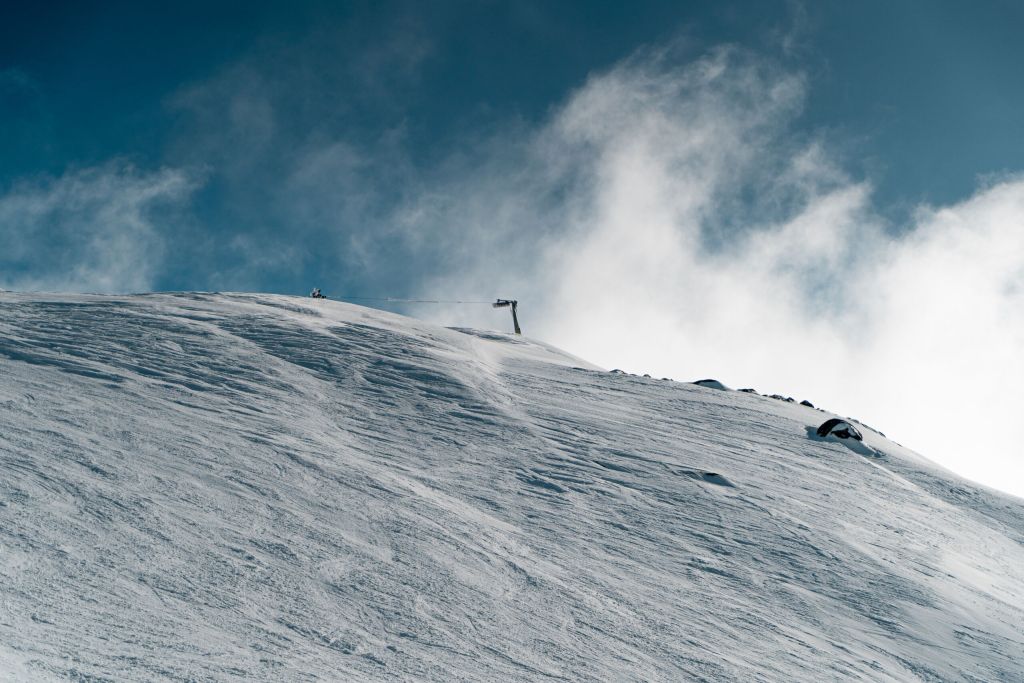 Olympic – Defy Gravity
Stepping outside The Stables Resort, you'll immediately spot the majestic Back Perisher Mountain looming behind Centre Valley. The Olympic T-Bar leads up its windswept ridgeline to the summit. Brace yourself for a heart-pounding descent, as the top 5-10 turns (depending on your courage) from the T-Bar's peak are among the steepest in the entire resort. Expect to encounter large moguls, adding to the excitement of skiing or riding down Olympic. For our daring guests at The Stables Resort, we recommend continuing the thrill by veering right after the first steep face, onto Dogleg, which features the formidable Sun Valley Rock drop. Few attempt the aerial descent on powder days, and only a rare few nail the landing.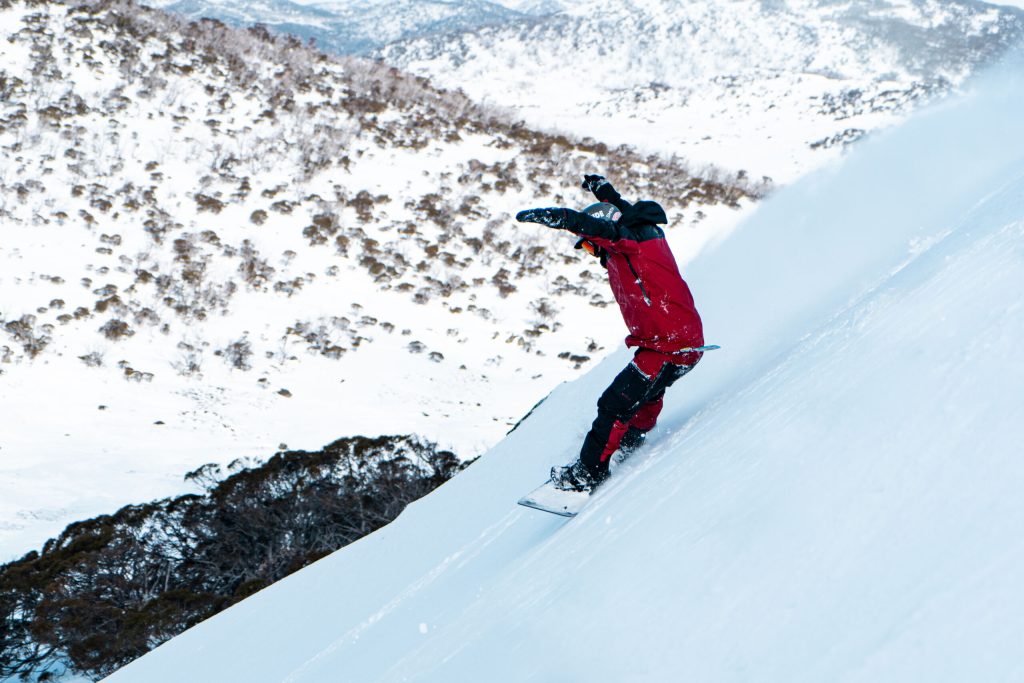 North Perisher -Uncover Hidden Gems
Escape the crowds on your way from Perisher to Blue Cow and venture into the hidden slopes of North Perisher. This area boasts two lifts, the Interceptor Quad Chair, and North Perisher T-Bar, and it's a haven for steep tree runs. While not immediately obvious on the trail map, we suggest taking on the steep face between the T-Bar and the chairlift. This area offers glades, rock drops, and open steeps, which are especially incredible with fresh snow. Depending on queues, you can lap the T-Bar or chairlift for even more thrills. The added bonus is that the Interceptor Quad Chair is well-protected from prevailing winds, often staying open on stormy days when other lifts are on hold.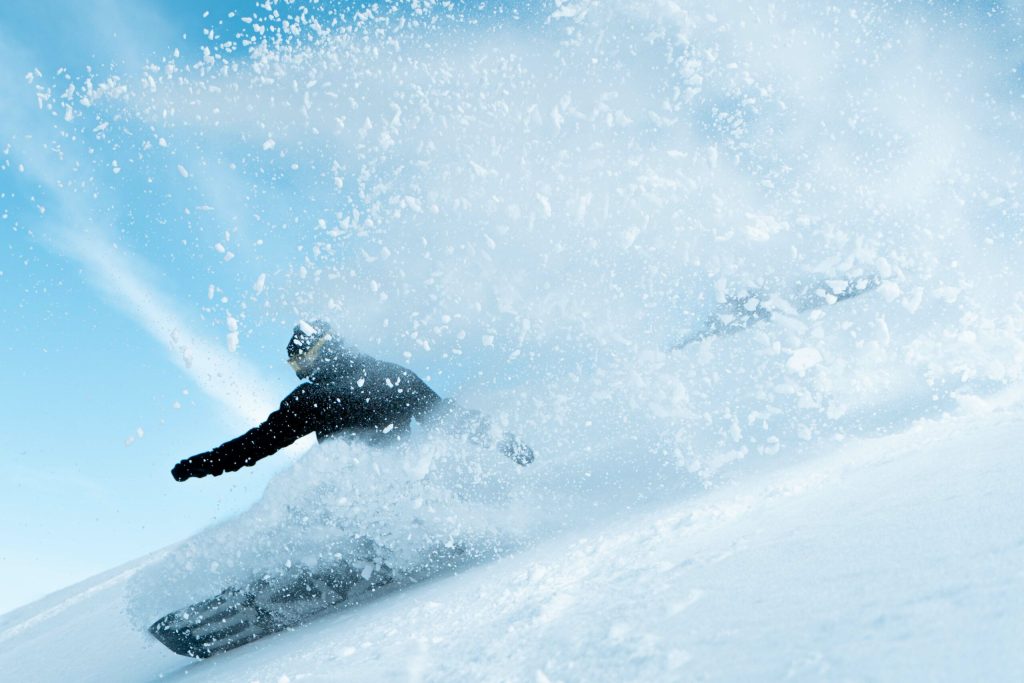 Rock Garden/Kamikaze – Overcome the Extreme
Among the runs accessible from the Ridge Quad Chair at Blue Cow, Rock Garden and Kamikaze stand out as the most challenging for advanced skiers and snowboarders. Kamikaze, marked as Double Black on the trail map, is a very steep open bowl where a fall at the top can lead to a rapid slide to the bottom. Nearby, you'll find Rock Garden, slightly less steep but equally formidable due to its myriad of rock drops, trees, bushes, and obstacles. To access this thrilling area, immediately turn left after dismounting the Ridge Chair and traverse right until you encounter a steep drop-off. To the right lies Kamikaze, and to the left, Rock Garden. Whichever path you choose, your heart will undoubtedly race with excitement.
Double Trouble – Conquer the Uncharted
Speaking of double black runs, we can't omit the other Perisher gem – Double Trouble. This run is a rare find, challenging to access, and infrequently open, as it requires a deep, cold snowpack due to its sun-drenched northerly aspect. If it's accessible, you can reach Double Trouble through a lengthy traverse from the top of the Pleasant Valley Quad Chair. Follow the signs until you arrive at a solitary peak with a steep open bowl facing Mt Blue Cow. For the ultimate experience, climb the last 50m to the peak's top, and there, right below you, lies Double Trouble. Be prepared for blind rollovers, steep descents, and large cliffs. This run is not for the faint of heart, and we strongly recommend riding in a group, as the remoteness can make Ski Patrol assistance challenging. If it's open, ride if you dare.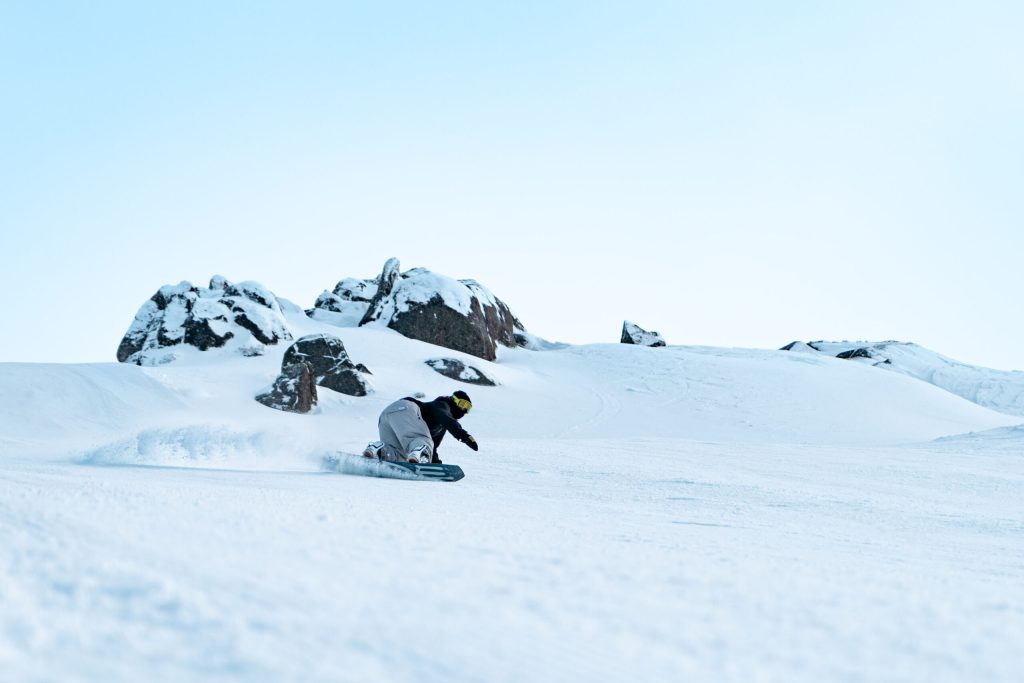 Summing Up
In conclusion, Perisher and The Stables Resort are a dream come true for adrenaline enthusiasts seeking the ultimate winter adventure. With challenging runs, steep descents, moguls, tree runs, and double black thrills, this resort offers a playground like no other. Whether you're a seasoned skier or a fearless snowboarder, Perisher's hidden gems will push your limits, leaving you with exhilarating memories to cherish. So, embrace the rush, conquer the slopes, and savor every heart-pounding moment amidst the breathtaking beauty of the snowy mountains. Your unforgettable winter journey awaits, where the spirit of adventure knows no bounds.